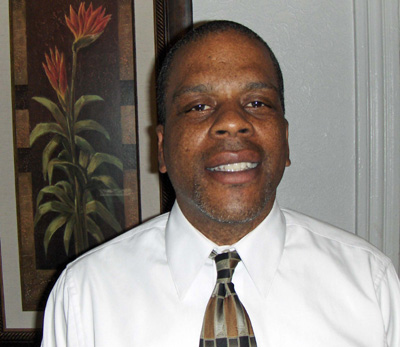 Melvin Kevin Moore
2007 Candidate for Cambridge City Council
Home address:
242 Western Ave.
Cambridge, MA 02139
Contact information:
Tel: Phone: (617) 669-1756
website: www.mkmoore.org
e-mail: electkmoore@hotmail.com
or kevin@mkmoore.org
Send contributions to:
The Committee to Elect Kevin Moore
242 Western Avenue
Cambridge, MA 02139
Background:
On July 1, 2007 M. Kevin Moore publicly announced his candidacy for the Cambridge City Council. Kevin is a lifelong resident of the City and proud of the fact that he currently resides in the same house that was purchased by his grandfather shortly after he arrived in the City in 1916. Kevin is also proud of the fact that he is a graduate of the Cambridge Public School System (Cambridge Rindge & Latin Class of 1979), attended Southern Connecticut College for 1 year and Bridgewater State College for 3 years, and was a co-captain of the Cambridge Rindge & Latin basketball team that won the state championship in 1979.
For the last 20 years, Kevin has worked for the Massachusetts Office of the State Auditor (OSA) in various capacities and currently serves as OSA's Assistant Office Manager. In addition to his responsibilities at OSA, Kevin is also the Founder and President of The Cambridge Educational Youth League which was recently incorporated as a non-profit corporation under the laws of the Commonwealth of Massachusetts to provide Cambridge youth with an opportunity to participate in a full Saturday program that offers both academic nurturing and athletic encouragement.
As a lifelong resident of the City of Cambridge, Kevin is concerned about the myriad of changes that have impacted the City over the last several years, including, but not limited to:
The erosion of affordable housing in the City
The lack of educational and athletics programs for the youth of our City
The reduction of social programs and the increase health care cost especially for the city's elderly population.
As a member of the Cambridge City Council, Kevin intends to work diligently to improve the equality of life for all Cambridge residents and wants to work with all groups to bring about a Cambridge Community that respect the rights of all, regardless of race, religious beliefs, gender or sex orientation.
For a Better Cambridge Vote for Melvin Kevin Moore Candidate for Cambridge City Councillor.
This candidate has not yet responded to the following:
2) Top Priorities: [List about three and elaborate below]
3) Quality of Life and Public Safety (including rodents, noise abatement, etc.):
4) Traffic, Parking, and Transportation:
5) Municipal Finance (Budget, Assessments, Property Taxes, etc.):
6) Government and Elections (Plan E Charter, City Manager, staff for councillors, etc.):
7) Land Use, Planning, Economic Development:
8) Human Services Programs: [including youth programs and senior programs]
9) Open Space, Parks, and Recreation:
10) Energy, the Environment, and Public Health:
11) Housing:
12) Arts and Public Celebrations:
13) University Relations:
14) Civic Participation:
15) Cambridge Public Schools: